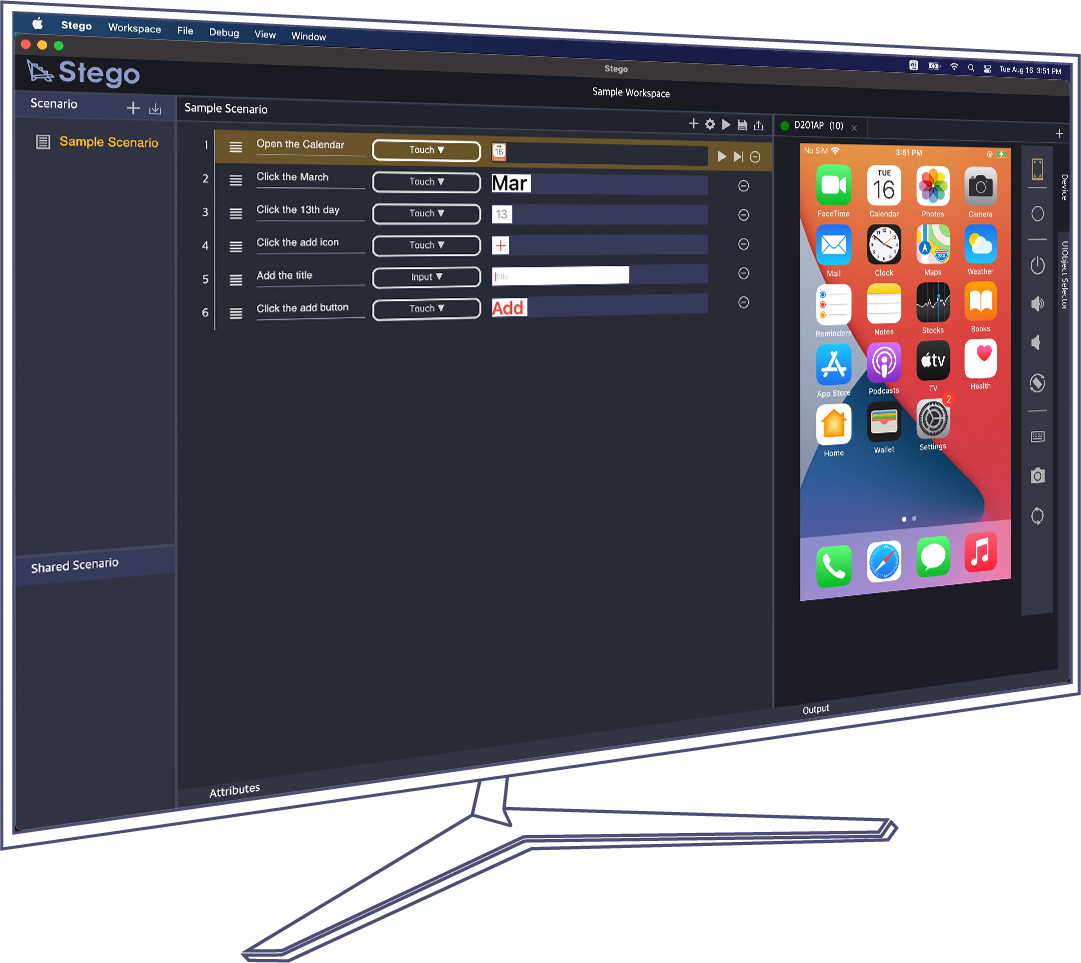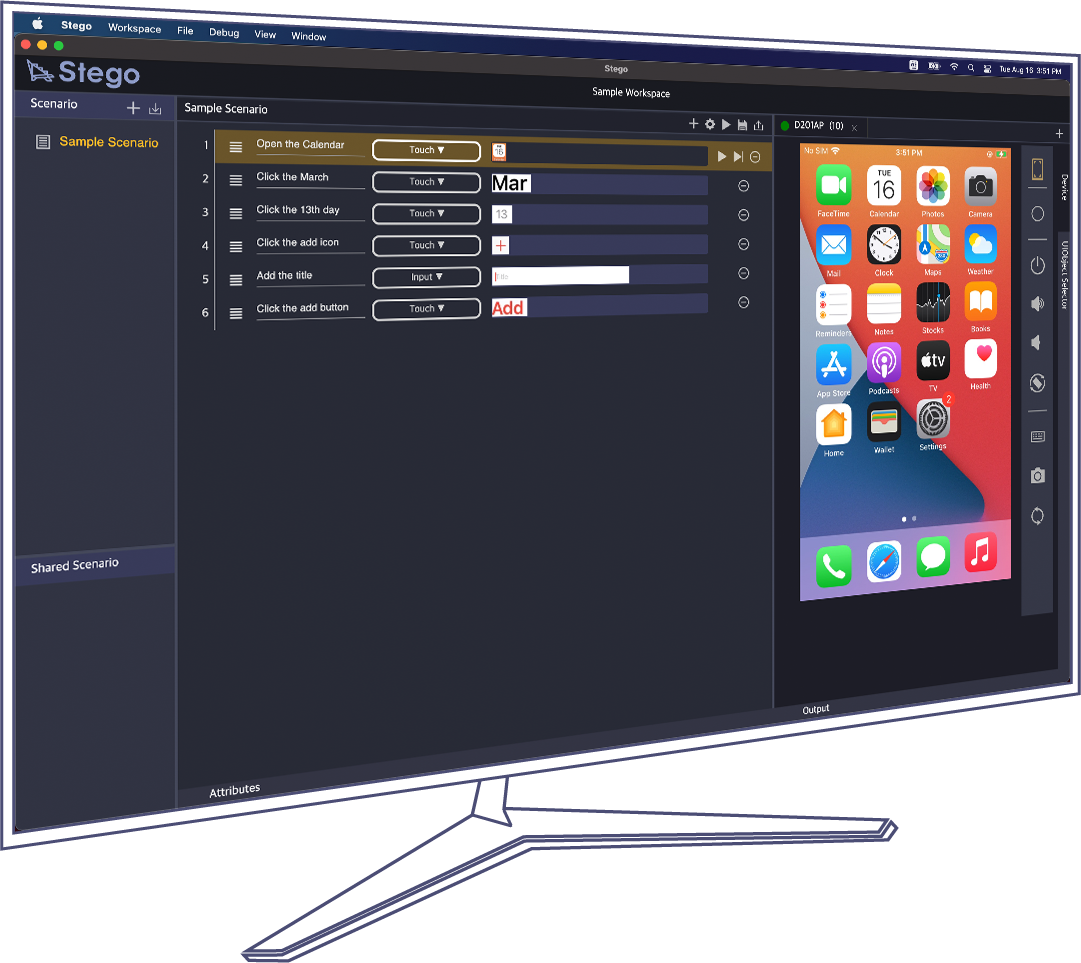 Authoring Any Test Cases
for Test Automation
Accelerate Test Automation with
AI-Powered Test Scenario Authoring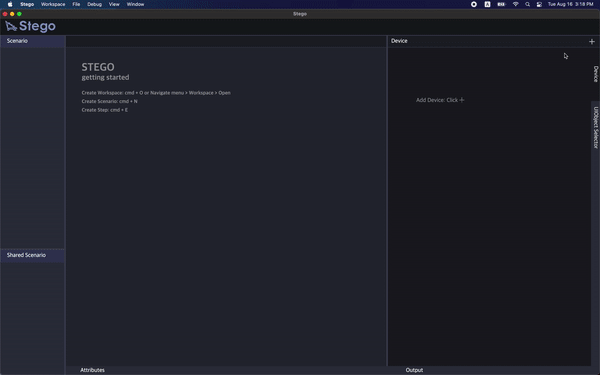 Install Stego and Connect to Your Devices
Install Stego on your Mac and connect to your device (iOS/Android).
A mirrored screen of the device will appear where you can use the mouse to operate it like an actual device.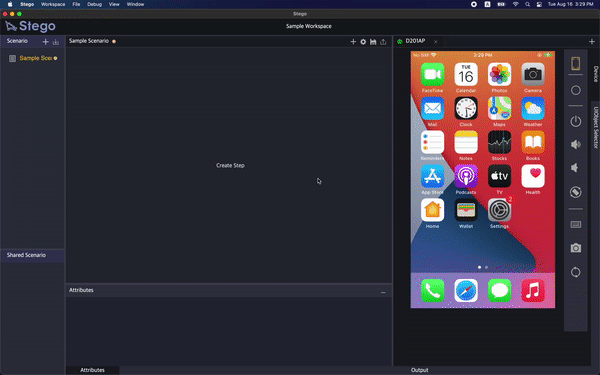 Create a Test Case, Supported by our Visual Detection Mapping
Capture a UI Image and drag a UI Element to create a new test case. 
No coding is needed. Drag-and-drop is all you need to create your test scenarios.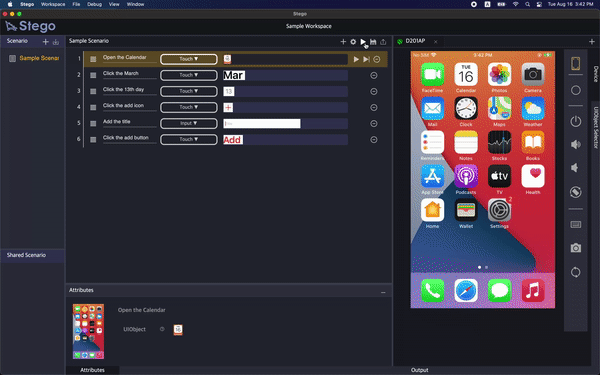 You can check each test case. Once confirmed, run the scenario all with one click.
Run Your Tests on Multiple Devices at Once by Connecting with Apptest.ai Cloud
You can scale out further by connecting with Apptest.ai, which will run Stego scenarios across multiple devices at once.
Test Smarter, Faster and More with Stego
Experience an easy test automation tool now.