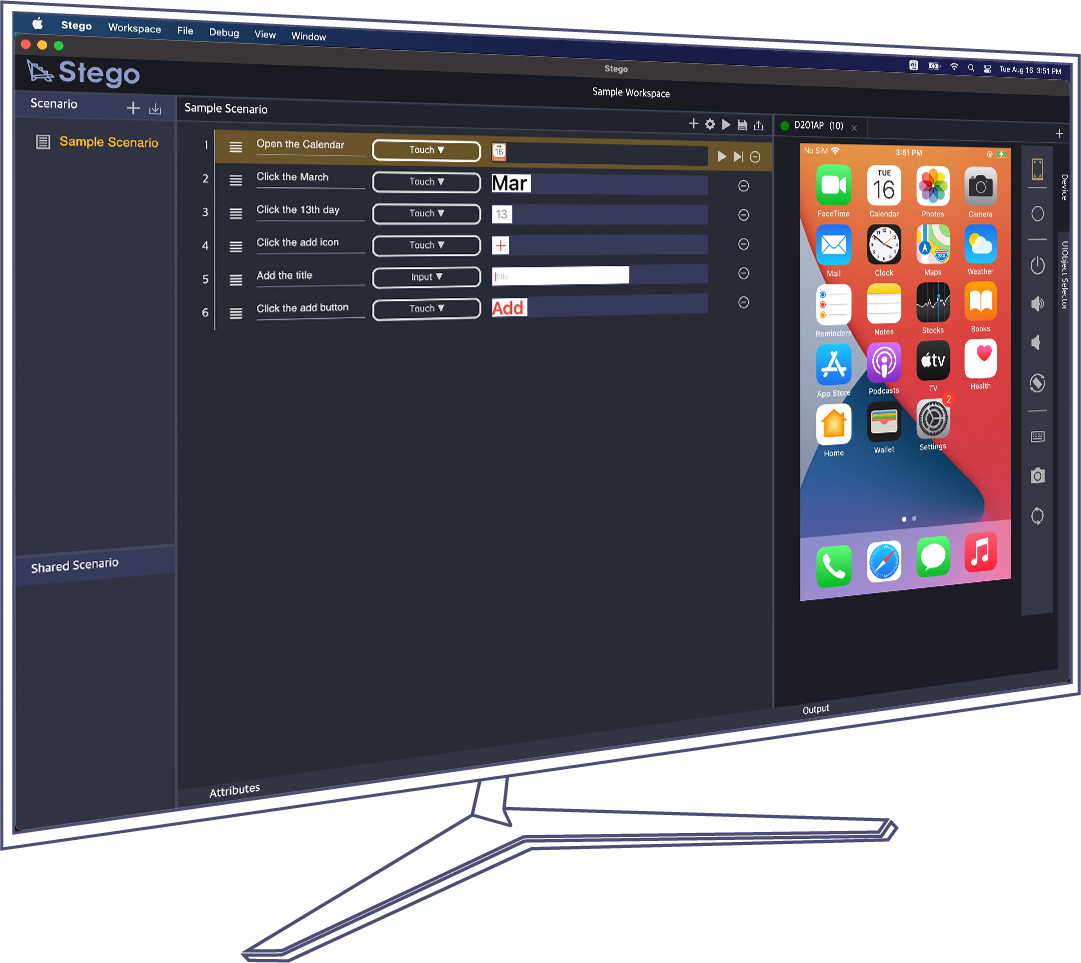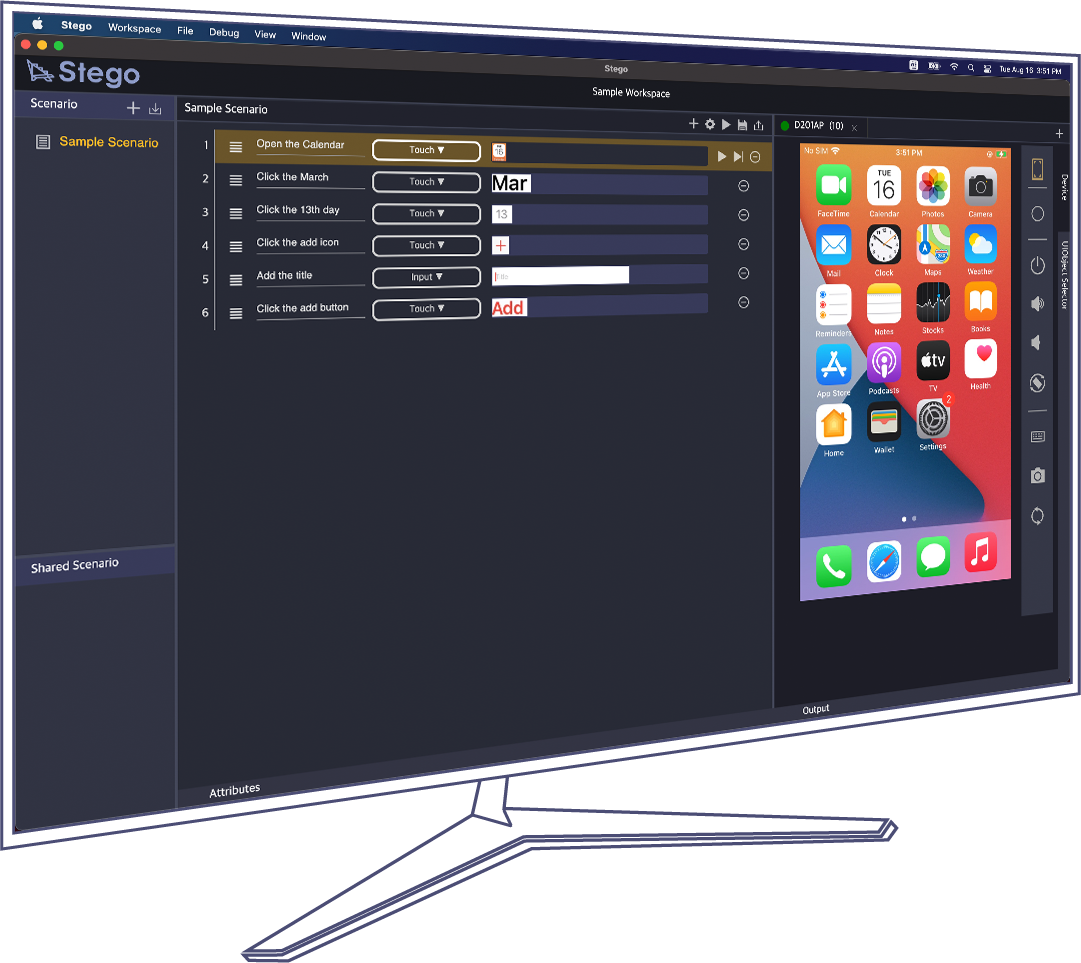 to Author Any Test Cases
for Faster Testing Automation 
Accelerate Test Automation with
AI-Powered Test Scenario Authoring Tool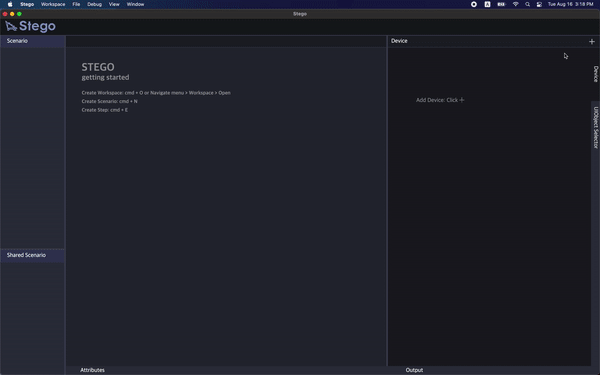 Install Stego and Connect Your Devices
Install Stego on your Mac and connect your device (iOS/Android).
Once connected, a mirrored screen of the device will appear where you can use the mouse to operate like a real device.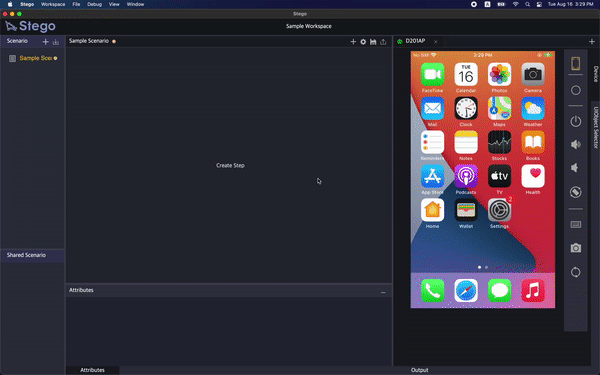 Create a Test Step: Drag-n-Drop UI image (Captured with AI Vision)
Capture a UI Image and drag it to a new test step. No coding needed.
Drag-n-Drop is all you need to create your complex test scenario.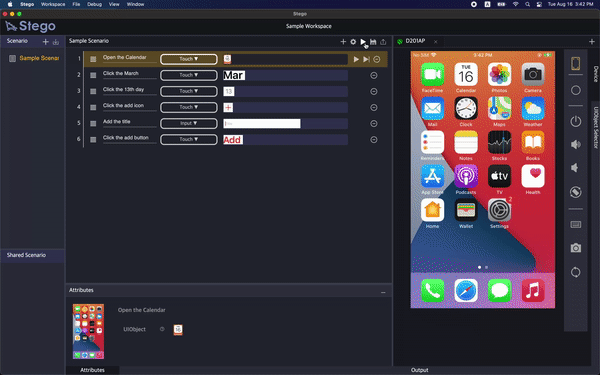 Finally, Run Test Scenario
Check each step individually by 'single step run'.
Once confirmed, run them all with one click.
Optionally, Scale up Your Test on Multiple Devices at Apptest.ai Device Cloud
Stego is already sufficient to perform simple test automation.
Also, if needed, scaling the same test on multiple devices can be easily achieved by uploading your test scenario to Apptest.ai.
Test Smarter, Faster and More with Stego
Experience easy test automation now. 
with a powerful AI-based apptest authoring tool!